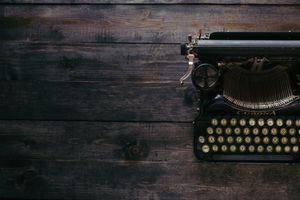 Yellow Sheet Stories
For many years now I have used a yellow pad to write down prophetic words for people.  I give them the 'yellow sheet' to take home so they can 'examine the word carefully' as I Thessalonians 5:21 encourages. 
In this section of my website - "YELLOW SHEET STORIES" - I am gathering stories of those who received prophetic words from me and want to testify to the impact the word had in their lives.  It is my hope that these stories will help us understand that God still speaks today through prophecy; for the 'strengthening, encouragement and comfort' as recorded in I Corinthians 14:1-3.  
I will post suitable videos as well as written accounts on this page. 
If you have received a 'yellow sheet' from me and would like to tell your story you can send a brief (50 words or less) written account or a 1-2 minute video of YouTube/Vimeo quality.
I hope these stories inspire you.............
Yellow Sheet Story from Tim Sheppard
Encounter At The Funky Frog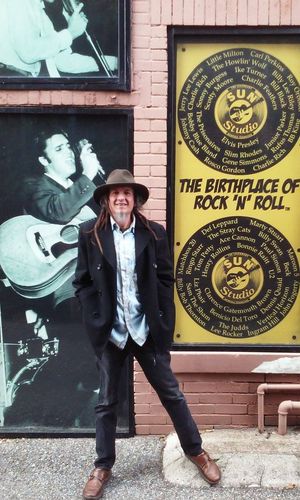 My wife June and I were driving from our home in Russellville, Arkansas to Branson, Missouri to celebrate our anniversary.  We were approaching a town called Jasper, Arkansas along the way.  I remembered someone telling me that a former pastor from South Africa and long-time friend was living there.  As I got closer to Jasper I felt a strong impression to look for my friend, Sean.  I further remembered he was running a shop of some sort on the town square.  We drove around the square and spotted 'The Funky Frog.'  I just knew that was the place.  We pulled our car into an empty parking spot in front of the shop. 
As the Holy Spirit was nudging me to stop, my friend Sean gives this account of what was going on in him at the same time.  "I had just been helping a neighbor burn a bit of trash and had just headed back to the shop with our dog.  After I reached the door I clearly heard, "That's Wayne!"  I was still unlocking and heard, "That is Wayne and June!"  I stepped out to see your car and it was y'all!"
Sean came running up to greet us as we got out of the car.  After bear hugs and tears of reunion were shed, I gave Sean a prophetic word I believe the Lord had given me for him.  The word was basically that "You are a prophet, a pastor and a worshipper of God.  I saw that his season of being in the wilderness was coming to an end and he would find his voice again in 2018."  He received the word with great gladness.  He explained in the 6 years since we had last met, his road had been very hard.  He had suffered great discouragement and loss of hope.  He went on to tell me the word was exactly right, timely and deeply encouraging. 
As June and I drove away we were both so appreciative we had listened to the prompting of the Holy Spirit to find and encourage our old friend at The Funky Frog.
When I had a moment, I wrote the word on a sheet from my yellow pad and mailed it to Sean. He messaged me, as follows: "Was moved in my heart when I opened it and saw the word on the yellow sheet you included. Wayne, you have no idea how much it meant........"
A Young girl, a Yellow Sheet and a Beatle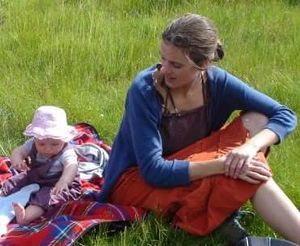 Sarah Brooks, Bristol, England
It was a pleasure to be re-acquainted with Sarah Books at the Naturally Supernatural Conference in Sheffield, England in the summer of 2017.  She waited till the end of a meeting where I was teaching, then she told me her story of receiving a word from me when she was very young. 
Here's Sarah's story:
"When I was 13 years old I received a prophecy written on a yellow sheet of paper from Wayne Drain.  He said, "God has commissioned you to take his healing to the nations.  With your music you will soothe, with your prophetic word you will proclaim freedom to the captive, and when you lay hands on the sick they will recover."  I am now in my 30's, married and a mother of three.  I am a practicing Pediatrician, as is my husband.  I have been involved in health care in Uganda, South Africa and India as well as here in England.  God has given me a prophetic gift and a gift of healing.  I have prayed over loads of people and have seen a dozen or so healed so far.  The prophetic word given to me when I was 13 has encouraged me very much and shaped my decisions."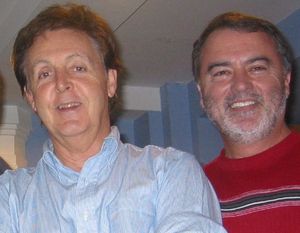 God hears our hopes and dreams.
After Sarah had told me her story, I was delighted to tell her what happened with a prophetic word she had given me the same night I had visited her church in Bristol.  Sarah gave me a piece of paper with a prophetic word written out that said, "This week the Lord will show you He loves you by fulfilling a dream you had when you were 12 years old."   I was delighted to tell her that on February 23, 1964, when I was 12 years old, I saw the Beatles on the Ed Sullivan T.V. show.  My mom remembers me telling her, "I'm going to be a musician and singer like that bass player in the Beatles.  And I want to meet him someday."   Sarah gave me her word on a Monday night as I was leaving her church.  The following Friday my friend Les Moir invited me to come to Abbey Road Studios in London where my dream came true!  I got to meet Sir Paul McCartney!
Yellow Sheet Story from Kari Jobe